Popis nemovitosti
Representative villa in 1929 was built by architect Josef Dneboský for the then important German architectural office Loscow & Kühne, according to the model of the villa in Liberec, which is now a cultural monument. Villa in Bubeneč in recent years served as the seat of a representative social club.
Due to its internal layout, it is still suitable for similar purposes - both corporate and diplomatic. For example, a company seat can be established here. Thanks to its strategic location, it is equally suitable for private purposes and housing in a quiet part of the city, with easy access to the metro, the city center and the airport.  
The villa has a very impressive atmosphere, completed by a stunning spiral staircase, original French windows with original fittings, crystal chandeliers or wooden parquet floors. On sunny days there is an optimistic mood and the sun\'s rays shine through the space. Artistic value has wooden paneling, which beautifies the main living rooms, or a beautiful fireplace, where you can sit during the winter months.  
Usable area is 620 m2 and consists of a total of 10 bedrooms and 5 bathrooms. The ground floor serves as a representative space with three lounges, kitchen and dining room. On the first floor there are 3 bedrooms and 2 bathrooms, the attic consists of another five rooms with bathrooms. In the basement there are garage spaces for 2 cars and a flat 3 + 1 with its own entrance. The villa has security equipment, CCTV and automatic door opening.  
The whole building stands on a plot of 1 000 m2. In front of the garden is a terrace and the back of the property is used as a courtyard with parking for 4 cars.
---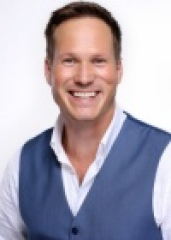 +420 777 124 392
Do telefonu uveďte KÓD nemovitosti
ČESKÉREALITY 020-N04298
Nemovitost nabízí
RE/MAX G8 Reality Praha
Velehradská 88/1
Praha
13000